2020 IBG SCIENCE MEDAL IS AWARDED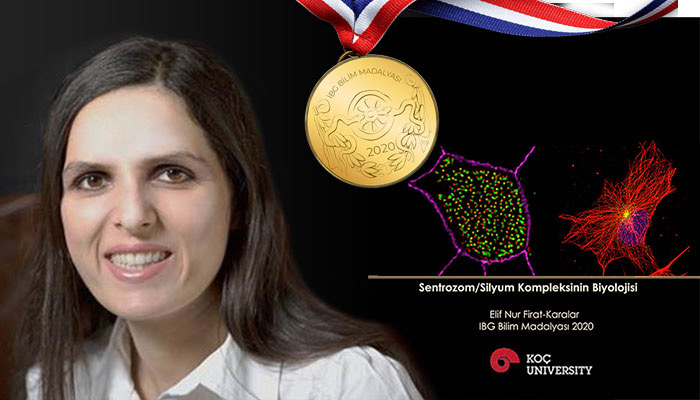 This year, Dr. Elif Nur Fırat Karalar from Koç University Molecular Biology and Genetics Department has received the IBG Science Medal Award.
IBG rewards a Turkish scientist, who has a pioneer and distinctive research record in the field of life sciences, with a medal and money prize every year. The awardee was announced during the online November 10 IBG Science Day.
Dr. Fırat Karalar focuses on the biology of centrosomes, cilia and microtubules in her laboratory.
She has received the science medal and a prize of 10.000 TL.