2021 IBG SCIENCE MEDAL IS AWARDED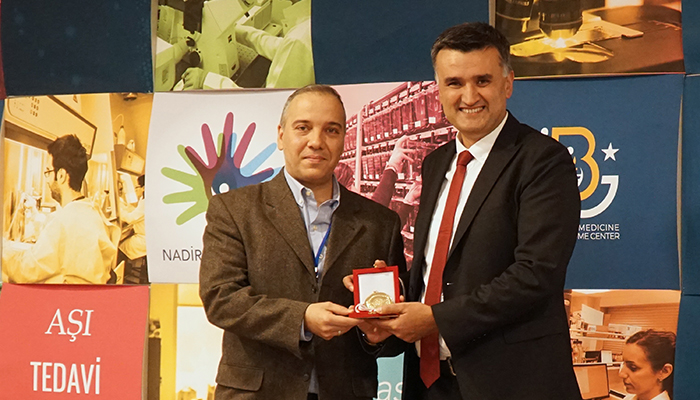 This year, Dr. Gökhan DEMİREL from Gazi University, Department of Chemistry has received the IBG Science Medal Award.
IBG rewards a Turkish scientist, who has a pioneer and distinctive research record in the field of life sciences, is leading a research group in Turkey and is not more than 46 years old by 10th of November of the year, with a medal and money prize every year. The awardee was announced during November 10th IBG Science Day by IBG Chair of the Board and Acting Director Prof. Dr. Ahmet YOZGATLIGİL.
Dr. Demirel focuses on Biomaterials, Raman Spectroscopy, Sensors, Interface Chemistry, Spectroscopy and Surface Chemistry in his laboratory.
He has received a prize of 15.000 TL along with the science medal. We congratulate Dr. Demirel and wish him continued success.