7th TURKISH-US CYTOMETRY WORKSHOP TOOK PLACE AT IBG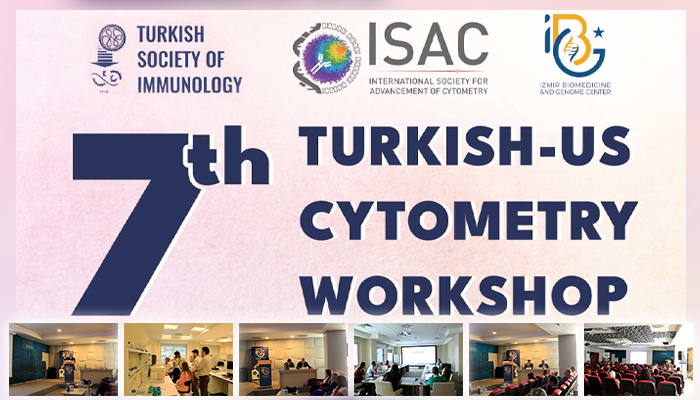 IBG hosted the seventh flow cytometry training workshop in its premisesbetween 27th and30th of September.
Flow cytometry training workshop, which was held for the seventh time in Turkey this year, took place at IBG between 27th and30th of September with international participation . With the cooperation of the Turkish Society of Immunology and the International Society for the Development of Cytometry (ISAC), many expert scientists met at IBG for this educational mission.
Ninty seven participants, consisting of undergraduate, graduate, doctoral students and postdoctoral researchers, attended both theoretical and practical courses on flow cytometry during the workshop. In the theoretical trainings many essential topics were covered, from the engineering principles of flow cytometry to the scope and examples of its biological applications. Experts tried to answer many critical questions, such as how to approach immunophenotyping technologies in organ transplantation, how to provide quality-control and standardization in flow cytometry, how to analyze raw data, how to determine primary immune deficiencies with flow cytometry and how to design experiments for apoptosis and intracellular signal transduction. Additionally, present and next generation technologies related to flow cytometry was introduced. Participants and educators discussed how the next generation flow cytometry applications could serve different questions in research. Thirty educators from Turkey, the United States, the Netherlands, Singapore, England, Greece, Italy and France shared their knowledge through 22 speeches and 12 practical sessions. The closing conference of the workshop was performed by Prof. Dr. Paul Smith, from Cardiff University, with his speech on the future of flow cytometry.
The Turkish Society of Immunology, Becton Dickinson, Beckman Coulter, Medsantek, ATQ and AGBL sponsored the event.