THE RESEARCH STUDY OF ASSOC. PROF. DUYGU SAG AND HER PARTNERS ON A NEW IMMUNOSTIMULANT MOLECULE WAS WELL RECEIVED BY THE PRESS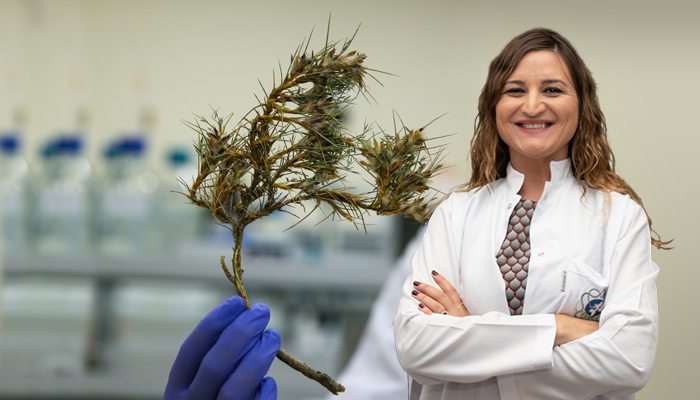 The Research Study on a new immunostimulant molecule was well received by the press.
A research team formed by Assoc. Prof. Duygu Sağ from İzmir Biomedicine and Genome Center (IBG) and Prof. Dr. Erdal Bedir, Prof. Dr Ali Çağır and the PhD student Nilgün Yakuboğulları from Izmir Institute of Technology (IZTECH) has purified a saponin derivative molecule from a species of Astragalus plant. The molecule was experimentally demonstrated to stimulate the immune system. The researchers also tested the effects of this molecule on cancer cells.
This molecule, which was observed to be both an effective immunostimulant and a less toxic one compared to the similar molecules, is a strong candidate to be used as an immunostimulant agent in the treatment of diseases such as cancer, tuberculosis, malaria, AIDS. The patent application made by the researchers for this invention was registered by the Turkish Patent Institute.
This important scientific development received extensive media coverage this week.
Sources:
Hürriyet
TGRT Haber
Anadolu Ajansı
Star