A NOVEL PROTOCOL TO IMPROVE SKELETAL MUSCLE TISSUE ENGINEERING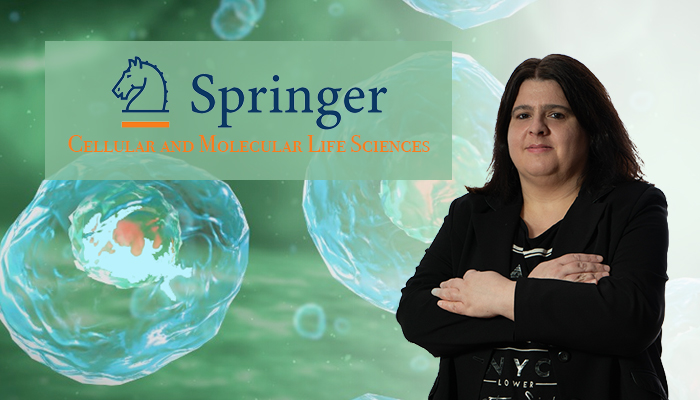 A collaborative research group, involving Dr Athanasia Pavlopoulou from IBG, published its latest study in the journal Cellular and Molecular Life Sciences (CMLS)
The goal of skeletal muscle tissue engineering is to develop artificial tissues capable of repairing, substituting or improving the normal function of defective muscle tissue. Reprogramming of different types of cells, a process known as transdifferentiation, enables the generation of functional skeletal muscle cells. However, the performance of the existing protocols for SMTE is not adequate.
Asst. Prof. Athanasia Pavlopoulou and Işıl Takan from the Computational Systems Biology Lab, along with a former group member Hande Yılmaz, collaborated with researchers from the Rostock University Medical Center, Germany, to develop a multifactorial protocol to reprogram efficiently human dermal fibroblasts, dental and adipose stem cells into high-quality skeletal muscle cells. This protocol was complemented with a novel computational pipeline to assess the quality of the generated muscle tissue.
This study could pave the way for the production of biocompatible tissue grafts to be integrated well into patient skeletal muscles.
Link: https://link.springer.com/article/10.1007/s00018-022-04264-8