BAGEP 2019 SCIENCE ACADEMY'S YOUNG SCIENTIST AWARDS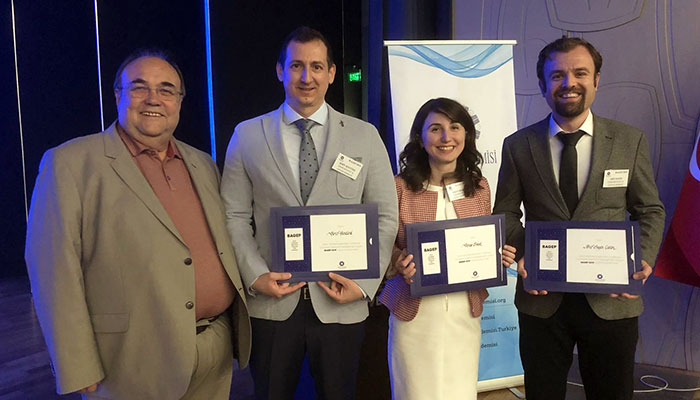 The BAGEP 2019 Awards, which were initiated by the Science Academy in order to encourage the youth to engage in good science, and reward the best examples, found their owners.
Three of our Group Leaders were among the most brilliant and promising young academics of this year's BAGEP awards. In the field of Medicine Assoc. Prof. Şerif Şentürk, in the field of Biology Dr. Serap Erkek and in the field of Electrical and Electronics Engineering Dr. Arif Engin Çetin recieved their awards with the Ceremony held on April 26 at Hacettepe University.