DETERMINANTS OF CANCER CELL RESISTANCE TO RADIATION TREATMENT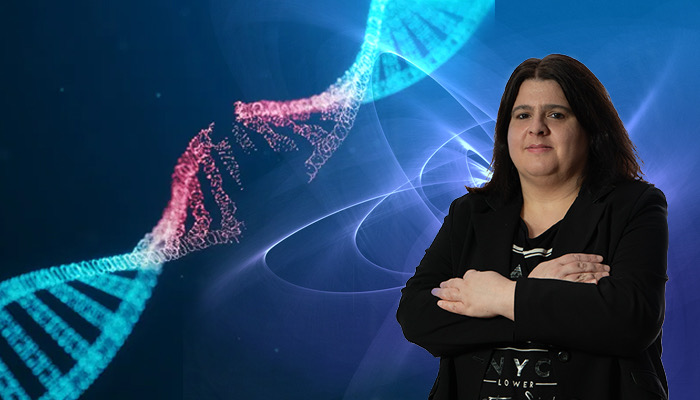 A research group, under the leadership of Dr Athanasia Pavlopoulou, published its latest results on the molecular determinants of cancer cell resistance to ionizing radiation in the journal Frontiers in Cell and Developmental Biology.
Radiation therapy has been one of the most common strategies in the treatment of multiple cancers worldwide. Radiotherapy can affect cancer cells either directly, by inducing DNA breaks, or indirectly, through the generation of DNA damaging intermediates. Nevertheless, cancer cells can develop ways to gain resistance to radiation. For many years, researchers aimed to understand the complex molecular mechanisms that underlie radioresistance.
Dr Athanasia Pavlopoulou and the PhD candidate Halil İbrahim Toy from the Computational Systems Biology Lab at IBG in collaboration with Assoc. Prof Gökhan Karakülah and Dr Hani AlOtaibi from IBG, along with colleagues from the University of Thessaly and the National Technical University of Athens (DNA Damage Lab headed by Professor Georgakilas), used a rigorous systems bioinformatics approach to unravel the mechanisms of radiation resistance of cancer cells using high-throughput data.
Their results pointed out 36 functionally interconnected pivotal genes, referred to as "radiogenes", that participate in radioresistance mechanisms in cancer cells. They observed that DNA damage response, oxidative stress, pro-survival and apoptosis were the most significantly affected biological pathways during the transition from radiosensitivity to radioresistance.
These "radiogenes" have the potential to be used as diagnostic or prognostic markers in the clinic and especially in the optimization of radiation therapy protocols.
Link: https://www.frontiersin.org/articles/10.3389/fcell.2021.620248/full