IBG FEATURES IN ANAHTAR, THE MONTHLY JOURNAL OF MINISTRY OF INDUSTRY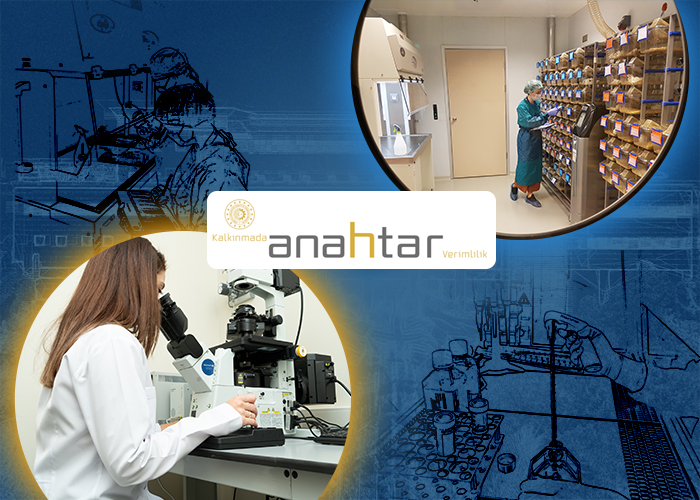 Anahtar, which is the monthly publication of the Ministry of Industry and Technology of Turkey, published an article about Izmir Biomedicine and Genome Center in its March 2021 issue.
Along with pointing out IBG's establishment as the first "Center of Excellence" in the biomedical field in Turkey within the scope of Law No. 6550; the article mainly focuses on the scopes of activity and goals of IBG.
The publication draws attention, especially, on IBG's domestic pharmaceutical and vaccine development, biosimilar drug synthesis and analysis activities, and its role in the "Covid19 Platform of Turkey". It also refers to the EU ERA Chairs fund of IBG, received for the first time in Turkey, and establishment of a Rare Diseases Center at IBG with the help of this fund.
You can access Anahtar Magazine from this link: https://edergi.sanayi.gov.tr/