IBG RESEARCHER RECEIVES OCEAN INSIGHT INSPIRATION AWARD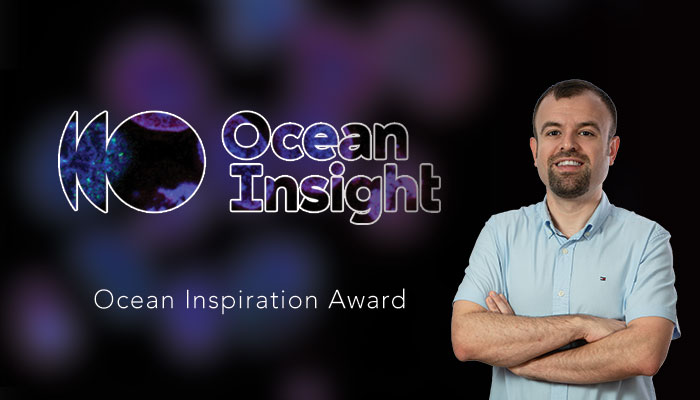 Ocean Insight, a leading company in its field, announced the winners of 2020-2021 Grant Program. Among many international applications, Dr. Arif Engin Çetin's proposal was entitled to receive the 'Ocean Inspiration Award'.
The proposal of Dr. Arif Engin Çetin, group leader of IBG's Nanophotonics and Biodetection Systems Lab at IBG, was entitled "improving therapeutic response of cancer patients to drug treatments". He aims to develop a plasmonic functional assay platform that can determine therapeutic responses of tumours at single-cell sensitivity level.
This platform will be able to facilitate evaluating the effects of potential drugs simultaneously on tumour cells much quicker than the traditional methods and eliminating unnecessary treatment options.
We congratulate Dr. Çetin.