A COLLABORATIVE EFFORT INVOLVING THREE IBG RESEARCHERS SHEDS LIGHT ON AN IMPORTANT PHENOMENON IN CELL DIVISION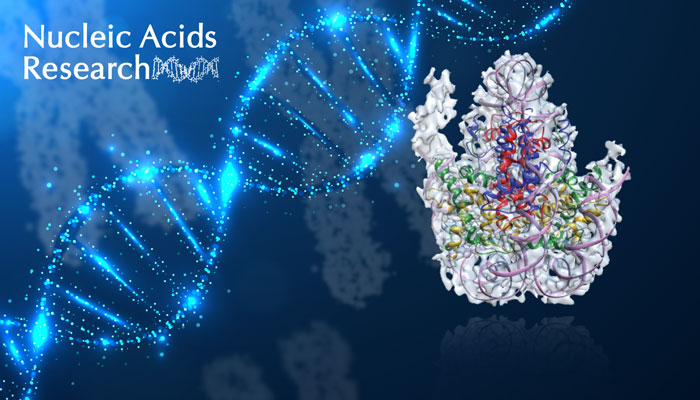 A research study aiming to reveal the mechanism of the regulation of chromosome segregation during cell division brought together several experts from France, Germany, Czech Republic and Turkey.
The data which would answer some important questions in the field has just been published in the highly respected journal Nucleic Acid Research (10.1093/nar/gkaa246). IBG group leaders Dr. Stefan Dimitrov, Dr. Seyit Kale and Dr. Dimitar Angelov are among eleven researchers who contributed to this exciting study with their expertise.
When our cells divide, each daughter cell must receive a copy of our genomic material. This is ensured by cytoskeletal wires that bind to sister chromatids and pull them apart. The centromere, the physical contact point of the wires on chromatids, is an epigenetically marked region which specifically contains a Histone 3 variant, namely CENP-A. A feature of CENP-A which is quite striking for scientists is that the CENP-A containing nucleosome holds DNA more loosely compared to Histone 3 nucleosomes. Scientists consider this phenomenon as a mechanism to enable the faithful completion of chromosome segregation. Nevertheless, the underlying mechanism of this particular phenomenon specific to CENP-A nucleosomes was not known.
Dr. Dimitrov, Dr. Kale and Dr. Angelov, research group leaders at IBG, collaborated with other scientists in Grenoble, Lyon and Strasbourg in France, Prague in the Czech Republic and Martinsried in Germany to conduct a study aiming to answer this important question. They used a highly sensitive and novel Cryo-Electron Microscopy technique and advanced in silico simulation analysis to conduct the elaborately designed experiments.
They demonstrated that this very specific behaviour of CENP-A nucleosomes depends on the sequence of the DNA. They found that these nucleosomes were able to tell apart the DNA sequence that is native to centromeres from another DNA sequence that is artificially generated.
This study represents a direct manifestation of the influence of DNA sequence on chromatin fibre conformation. These findings open up new scientific questions and research ideas on understanding the mechanisms and roles of nucleosomes formed on specific DNA locations.