NEW SARS-CoV-2 GENOME STUDY PERFORMED BY IBG RESEARCHERS IS PUBLISHED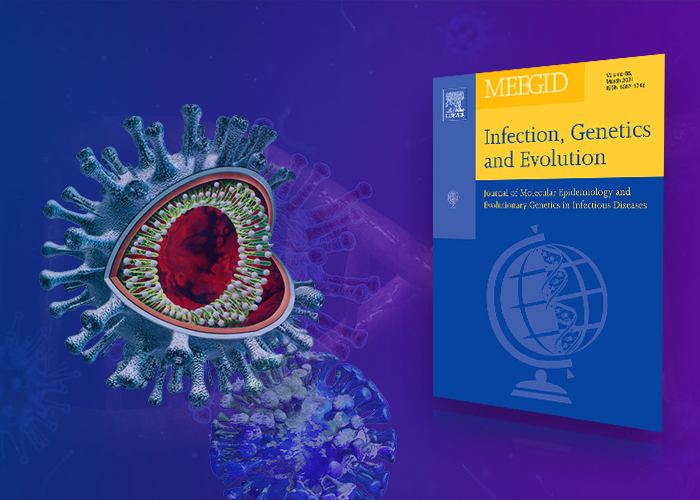 A group formed to investigate the mutation dynamics and evolution of the SARS-CoV-2 genome published their latest findings on the different selection dynamics of the S and RdRp genes in the Infection, Genetics and Evolution journal.
doi.org/10.1016/j.meegid.2021.104796
The study includes a collaborative effort of Assist. Prof. Yavuz Oktay -group leader of Neuro-Genomics Lab at IBG-, Assoc. Prof. Gökhan Karakülah -platform leader of IBG's Bioinformatics Platform-, Assoc. Prof. Aslı Suner from Ege University Department of Biostatistics and Medical Informatics, Dr. Necla Koçhan -postdoc researcher supported by TUBITAK at IBG-, and Doğa Eskier -PhD student at IBG-. The group had previously reported that the two most frequently observed mutations in the SARS-CoV-2 genome, 14408C>T in the RdRp coding region and 23403A>G in the S gene, are correlated with higher mutation density over time. They continued their studies further, and detailed the selection dynamics and the mutation rates of the SARS-CoV-2 genes, comparing between virus isolates carrying both mutations and carrying neither.
The S and RdRp genes, which are the two key proteins for the virus to enter the cells and replicate, showed the highest divergence between double-mutated and native virus genomes, and their selection dynamics contrast each other over time.
Understanding the mutation rates of the SARS-CoV-2 genome and its specific genes is very important as vaccine and drug studies depend on the gene and peptide sequences of the virus. We congratulate all the researchers in this study group for their efforts to follow and understand the genomic evolution of SARS-CoV-2.