ONLINE "NOVEMBER 10 IBG SCIENCE DAY" RECEIVED GREAT APPRECIATION BY SCIENCE LOVERS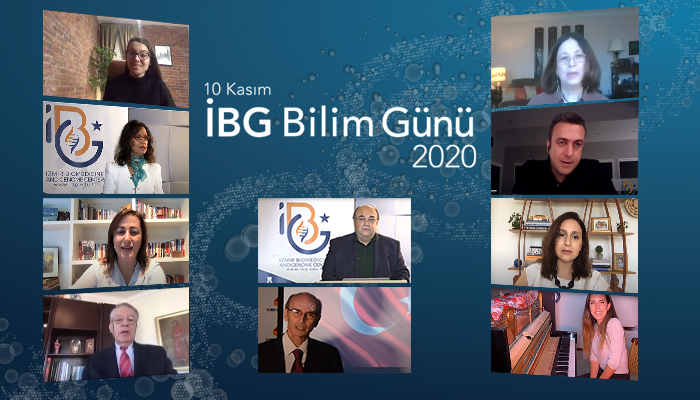 "November 10 IBG Science Day", that has been traditionalised by IBG to commemorate the founder of the Turkish Republic Mustafa Kemal Atatürk, was broadcast online this year.
Thanks to IBG Science Day, science lovers all over the country met with Turkish scientists, who are all pioneers in their fields, in their homes and offices.
During our five-hour-long broadcast that took place thanks to the efforts of the participants, IBG management and November 10 IBG Science Day committee, we were proud at times, as well as emotional and enlightened.
Due to great interest from our audiences, the online program will be kept on our YouTube Channel (https://www.youtube.com/watch?v=gTRzEAhWH_4). This way, science lovers who were not able to watch the programme on 10th of November will be able to access it as well.
As the IBG family, we are happy to present our gratitude to Prof. Dr. Nejat Akar and Prof. Dr. Emin Kansu for their presentations on Atatürk and the History of the Republic, Prof. Dr. İvet Bahar, Prof. Dr. Mübeccel Akdiş, Doç. Dr. Ebru Erbay and Dr. Berna Sözen for their scientific presentations, Doç. Dr. Tuğba Bağcı Önder and Prof. Dr. Aydoğan Özcan for the very delightful and informative talks, AyşeDeniz Gökçin for her piano performance, IBG Research Programs Committee for their support, Prof. Dr. Mehmet Öztürk for his speech and the organization committee.
Additionally, we would like to thank our sponsors Merck, BD Biosciences, Lab Network Store, Prizma, Sacem, MedSanTek and Arden for their support.
See you all on November 10, 2021 IBG Science Day!