PLASMONIC CELL-MASS ACCUMULATION PROFILING PLATFORM FOR DETERMINING THERAPEUTIC RESPONSES OF CANCER CELLS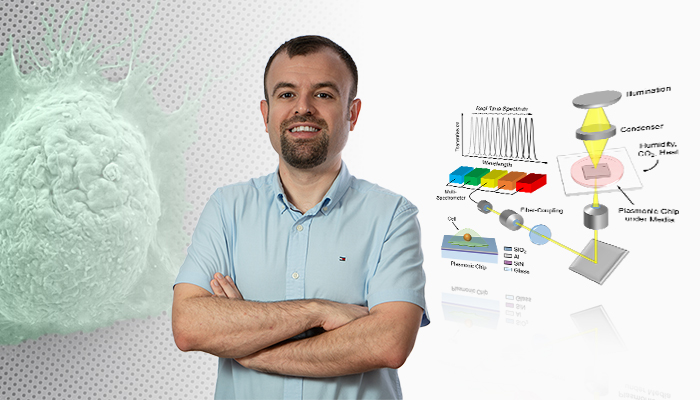 A patent on a new technique and device developed by Nanophotonics and Biodetection Systems Laboratory group leader Arif Engin ÇETİN and his team at IBG was granted in Turkey.
The technique developed within the scope of TÜBİTAK 3501 Career Development Program can determine the therapeutic response of cells using their growth profiles. In this way, the most appropriate drug options used in the cancer treatment will be rapidly determined by the physicians, and the loss of time and treatment costs due to incorrect treatments will be avoided.