Portable Optofluidic Platform for Binding Dynamics Applications in Field Settings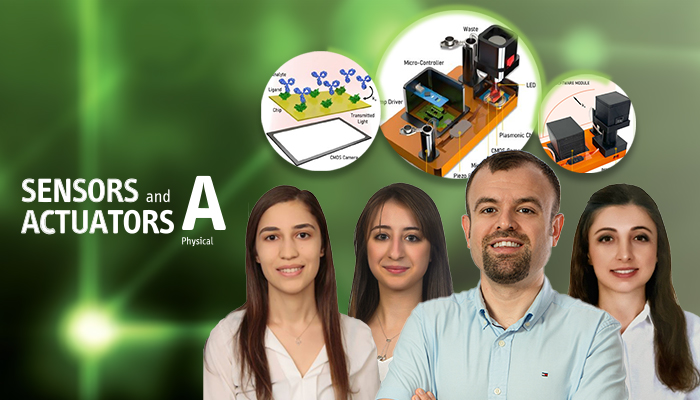 Dr. Arif Çetin and his colleagues have published a study on a portable optofluidic platform in the Sensors and Actuators A: Physical journal (IF: 4.6), which serves as a versatile tool for examining binding dynamics in field settings.
Developed by Dr. Arif Engin Cetin, Prof. Dr. Seda Nur Topkaya, Dr. Sena Yaman, Meryem Beyza Avci, and Fatma Kurul, this platform emphasizes the integration of optical and fluidic systems offering the potential for various applications. Additionally, this platform is capable of achieving an experimental detection limit of 5 ng/mL for protein IgG while determining the binding constant for the interaction between protein A/G and IgG.
This platform, developed in IBG laboratories, can be used to examine molecular binding events in biological, chemical, and medical samples quickly and accurately. Additionally, its portability allows for real-time monitoring of binding dynamics during fieldwork. This development can open doors to groundbreaking work in biotechnology and pharmaceutical development.