POSTDOC ANNOUNCEMENT FOR COMPUTATIONAL BIOLOGIST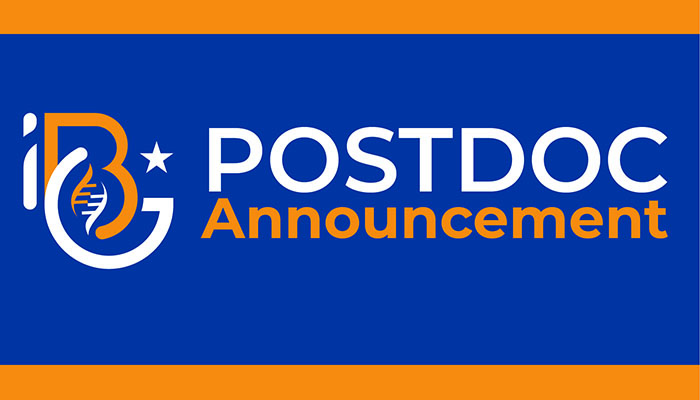 We are looking for an experienced bioinformatician / computational biologist to design and analyze genomic experiments aimed to understand the role of various innate and innate-like immune cells in cancer and autoimmunity.
The position
You will join a research team of two immunology (Sag, Wingender) and one bioinformatics (Karakulah) laboratory. Therefore, we seek an independent and motivated researcher with a strong desire to develop an expertise in immunology and cancer immunology. Your work will contribute to the entire analysis workflow from RNA-seq and ChiP-seq data processing, to database development, and to systems level analysis. You will communicate effectively with computational experts and non-expert scientist and significantly contribute to several team projects.
Who we are
The Izmir Biomedicine and Genome Center (IBG) is a recently (2015) created advanced biomedical research and innovation center located on the health campus of the Dokuz Eylul University in Izmir, Turkey. Its 22.250 m2 closed space and its modern, state-of-the-art infrastructure and facilities make IBG the largest and best-equipped biomedical research infrastructure in Turkey. IBG is one of only four national Centre of Excellence ('Research Center') under the auspices of the Presidential Budget and Strategy Directorate and the only one in the biomedical research field. IBG's blend of successful research groups provide a unique and multidisciplinary combination of experts that allows to tackle complex, interdisciplinary biomedical problems. Dr. Duygu Sag is working on the mechanisms of macrophage polarization in cancer. Dr. Gerhard Wingender is working on the role of innate like T cells in inflammatory diseases and cancer. Dr. Gokhan Karakulah is working on computational sequence analysis and development of bioinformatics tools. Their respective laboratory websites can be found under www.ibg.edu.tr/research/research-groups.
Qualifications
The successful candidate will hold a Ph.D. degree in a computational or natural science and has 3+ years' experience or formal training in computational biology or bioinformatics. You will have demonstrated experience with large biological datasets, including genomics and transcriptomic datasets, and proficiency with Linux operating system, R language, scripting (e.g. Python, Perl) and/or object-oriented programming (e.g. C/C++, Java). Furthermore, demonstrated experience with system biology approaches to integrate 'omics datasets into biological pathways/network, and evidence of a strong relevant research output are expected. Strong written and oral communication skills in English, with the ability to explain your research findings to non-experts, are essential. You will have the desire to work closely and collaboratively with bench scientists to solve complex biological problems. Highly desirable are a good understanding of wet lab experimental design and constrains, previous collaboration with experimental biologists, and background on cellular biology, including immunology.
Further information and how to apply
The position is a full-time position at IBG. Remuneration is provided by a Tubitak funded post-doctoral stipend. The review of applications will begin on August 27th 2018 until the position is filled. The position is expected to start in October 2018 or otherwise agreed. An offer of employment is contingent on a satisfactory pre-employment background check. A probationary period may be applied. For additional information and for the application please contact Gerhard Wingender (Email: gerhard.wingender@ibg.edu.tr).
The application should include:
- A personal cover letter explaining why you are interested in the position and your motivation to develop an expertise in immunology. Please include the names and contact details (with Email) of 2-3 academic references.
- Your detailed CV that documents your academic education and achievements, as well as previous. employment. The publication list should include a brief description of your contribution to your most important papers.
- Other relevant documentation you wish to include in support of your application.