A NEW STUDY FROM IBG: THE ROLE OF A NON-CODING RNA IN THE HYBRID EPITHELIAL/MESENCHYMAL PHENOTYPE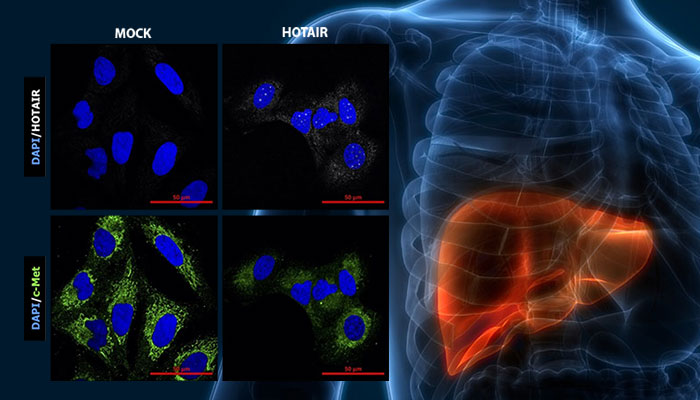 Researchers from Atabey Lab published their study on the regulation of the metastatic capabilities of liver cancer cells in Cell Communication and Signalling journal (https://doi.org/10.1186/s12964-020-00602-0).
Prof. Dr. Neşe Atabey and her group members have a focus on developing a deeper understanding of the role of signal transduction cascades in cancer development and progression. Their latest findings resulted in an international publication, and contributes to solving one of the biggest puzzles in cancer biology: how do cancer cells spread within the host body?
Tumor cells have the capability of shifting between cellular states: epithelial to mesenchymal and vice versa. Sometimes an intermediate state is more favorable for the cancer cell. Prof. Atabey and her lab members Hande Topel, Ezgi Bağırsakçı, Dehan Çömez and Gülsün Bağcı, together with Dr. Gülçün Çakan-Akdoğan, found that a non-coding RNA contributes to the regulation of this intermediate state, and therefore, metastasis and poor prognosis of liver cancer.
We congratulate all the researchers who have contributed; we are happy to share the visual explanation of this study, prepared by the Cell Communication and Signalling team.