THE STUDY OF THE GENOMICS OF LYMPHOID CANCERS GROUP IS AMONG HIGHLIGHTED ARTICLES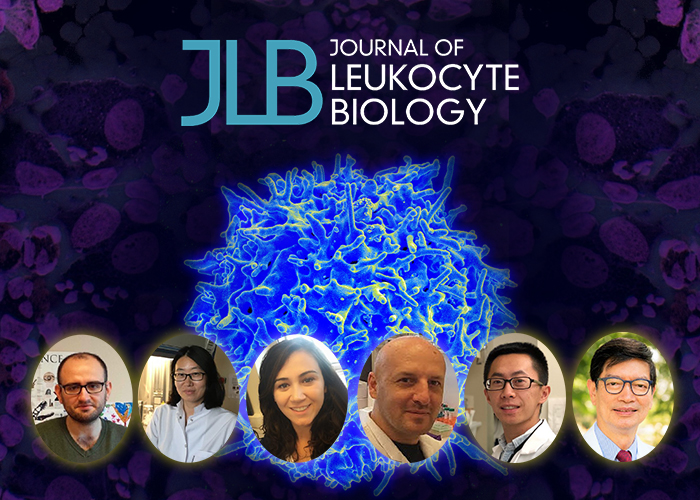 The publication of the study conducted by IBG's Lymphoid Cancer Genomics research group and their international partners was selected to be highlighted by the Journal of Leukocyte Biology this month.
It has been known by scientists that the IL2 receptor pathway is required for the activation of natural killer cells (NK), a type of the lymphocyte cells of the immune system. The IL2 pathway enables NK cells to proliferate during their response to a cell infected with a virus or with cancer characteristics. In order to prevent the uncontrolled proliferation of NK cells, it is of great importance to terminate the IL2 pathway in a timely manner. There are still many unknowns in the field regarding this termination mechanism.
Assoc. Prof. Can Küçük, research group leader at IBG, his group members Dr. Burcu Akman, Dr. Xiaozhou Hu and Tevfik Hatipoğlu, together with their research partners in the United States and China explored the mechanisms involved in silencing the IL2 pathway in human NK cells.
The research group found that PRDM1, an epigenetic regulatory protein, directly silences the gene encoding a subunit of the IL2 receptor (IL2RA) (https://doi.org/10.1002/JLB.2A0520-321RR). Their results showed that the PRDM1 protein inhibits the uncontrolled proliferation of NK cells by directly reducing the sensitivity to the IL2 pathway.
This study was selected among studies that were especially highlighted by the Journal of Leukocyte Biology in May 2021.