TUBITAK AND TUBA 2021 SCIENCE AWARDS CEREMONY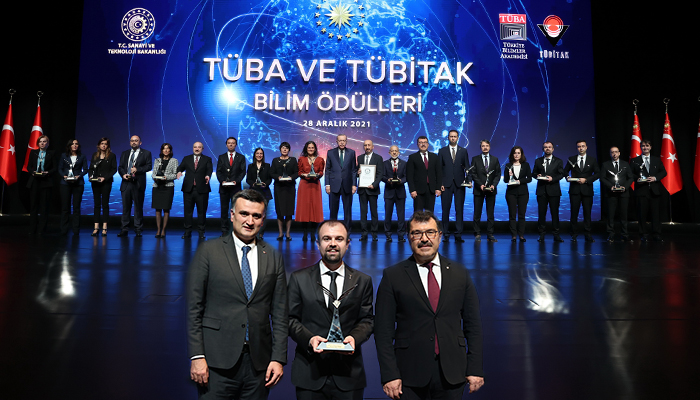 At the award ceremony held under the auspices of T.C. President Recep Tayyip ERDOĞAN, IBG research group leader Dr. Arif Engin ÇETİN received the incentive award from the President.
The TUBITAK Science, Special, Service Encouragement Award winners, announced at the beginning of December, received their awards during the ceremony held on 28 December and broadcast live on TRT Haber and Haber Global.
President Recep Tayyip ERDOĞAN presented the awards to the winners at the ceremony. Dr. Arif Engin ÇETİN was happy to receive his incentive award in the Engineering Sciences category at the ceremony, which Minister of Industry and Technology Mr. Mustafa VARANK, President of TÜBİTAK Prof. Dr. Hasan MANDAL and TÜBİTAK Vice President and Chair of IBG's Board Prof. Dr. Ahmet YOZGATLIGİL also attended.
Link:
haberglobal
Link:
trthaber