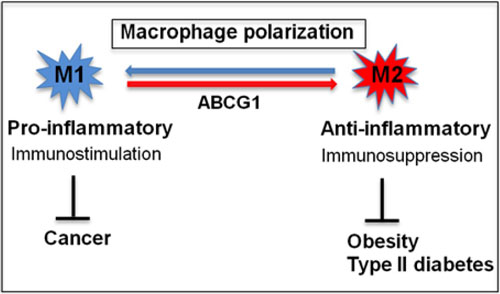 Metabolic and immune responses are the most basic and important survival requirements in multicellular organisms. Recent studies by us and others have uncovered the strong mutual influence of metabolism and macrophage inflammatory responses. Identifying the underlying mechanisms is a fascinating and vibrant novel research area and its findings will be critical for the design of therapeutic treatments for both metabolic and inflammatory diseases.
Sag Lab. on Cancer Immunology
Sag D, Ayyildiz ZO, Gunalp S, Wingender G. The Role of TRAIL/DRs in the Modulation of Immune Cells and Responses.. Cancers. 2019 September ; 11 (10) : 1469. doi:10.3390/cancers11101469.
Duygu Sag, Müge Özkan, Mitchell Kronenberg & Gerhard Wingender. Improved Detection of Cytokines Produced by Invariant NKT Cells. Sci Rep. 2017 November ; 7 (1) : 16607. doi:10.1038/s41598-017-16832-1.
Wingender G, Sag D, Kronenberg M. NKT10 cells: a novel iNKT cell subset. Oncotarget. 2015 September ; 6 (29) : 26552-26553. doi:10.18632/oncotarget.5270.
Wingender, Gerhard; Birkholz, Alysia M.; Sag, Duygu; Farber, Elisa; Chitale, Sampada; Howell, Amy R.; Kronenberg, Mitchell. Selective Conditions Are Required for the Induction of Invariant NKT Cell Hyporesponsiveness by Antigenic Stimulation. JOURNAL OF IMMUNOLOGY. 2015 October ; 195 (8) : 3838-3848. doi:10.4049/jimmunol.1500203.
Hanna, Richard N.; Cekic, Caglar; Sag, Duygu; Tacke, Robert; Thomas, Graham D.; Nowyhed, Heba; Herrley, Erica; Rasquinha, Nicole; McArdle, Sara; Wu, Runpei; Peluso, Esther; Metzger, Daniel; Ichinose, Hiroshi; Shaked, Iftach; Chodaczek, Grzegorz; Biswas, Subhra K.; Hedrick, Catherine C.. Patrolling monocytes control tumor metastasis to the lung. SCIENCE. 2015 November ; 350 (6263) : 985-990. doi:10.1126/science.aac9407.
Total : 5
The Scientific and Technological Research Council of Turkey - TUBITAK - RD : Role Of The Cholesterol Transporter ABCG1 İn Tumor-Associated Macrophages In Mice And Humans, Finished
European Union - RD : Death Receptor Signalling in Tumour Immune Editing, Ongoing
The Scientific and Technological Research Council of Turkey - TUBITAK - RD : The Impact of TRAIL on M1, M2a and M2c Polarization of Primary Human Macrophages, Ongoing
The Scientific and Technological Research Council of Turkey - TUBITAK - RD : Generation of Osteogenic Niche Under Dynamic Culture Conditions with Microfluidic Bioreactors, Ongoing
The Scientific and Technological Research Council of Turkey - TUBITAK - RD : Kornea Endoteli Dokusunun Kök Hücre ve Biyomühendislik Yaklasımlarıyla Geliştirilmesi, Ongoing
The Scientific and Technological Research Council of Turkey - TUBITAK - RD : Küçük Hücreli Akciğer Kanserine Karşı Kişiye Yönelik Tedavi Geliştirmek için Hastalardan Türetilen Zenograftların Model Olarak Kullanılması, Ongoing
DEÜ BAP - Dokuz Eylul University Scientific Research Projects Coordination Unit - RD : Kolestrolün Makrofaj Polarizasyonuna Etkisi ve Mekanizması, Finished
Science Academy - RD : The Impact of ABCG1 Expression in Macrophages on Macrophage Phenotype and Development of Bladder Cancer in Humans, Finished
L'Oreal UNESCO Turkey - RD : The Molecular Mechanism of the Switch of ABCG1-deficient Macrophages Towards a Tumor-Fighting M1 Phenotype, Finished
L'Oreal UNESCO International - RD : The Molecular Mechanism of the Switch of ABCG1-deficient Macrophages Towards a Tumor-Fighting M1 Phenotype, Finished
Turkish Academy of Sciences (TÜBA) - RD : Investigation of ATP-binding Cassette Transporter G1 in Human Macrophages as a Candidate Target Molecule for Immunotherapy, Ongoing
METU Parlar Foundation Research Incentive Award by METU Prof. Mustafa N. Parlar Education and Research Foundation, 2019
International Rising Talent Award by L'Oréal UNESCO, 2018
Young Scientist (BAGEP) Award by Science Academy, 2018
Young Investigator (GEBİP) Awards by Turkish Academy of Sciences (TÜBA), 2018
Işıl Berat Barlan Women Scientist Award by Turkish Society of Immunology, 2017
L'Oréal & UNESCO Turkey National Women in Science Award by L'Oréal UNESCO, 2017
International Rising Talents Candidate of Turkey by L'Oréal UNESCO, 2017
2236 Co-Funded Brain Circulation Scheme by Marie Curie, 2015