IBG Director Prof. Dr. Mehmet Öztürk to Speak at the Online Conference Organised by the Covid-19 Turkey Platform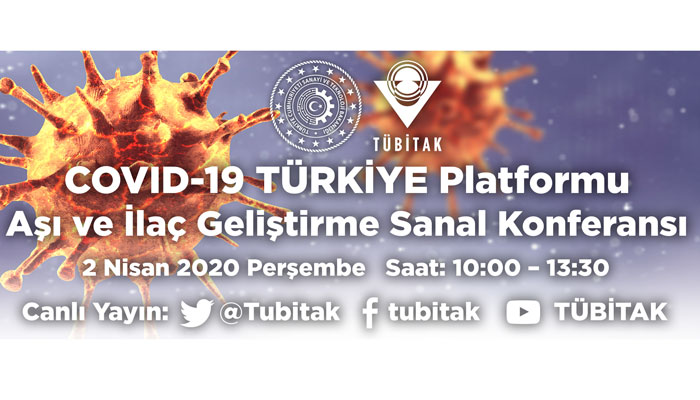 The Covid-19 Drug and Vaccine Development Online Conference will take place on Thursday 2nd April 2020.
The Covid-19 Turkey platform founded by TUBITAK and the Turkish Ministry of Industry and Technology is organising an open online conference. The scientific advances on Covid-19 accomplished to date and envisaged for the near future will be discussed at the conference. Prof. Dr. Mehmet Öztürk, who is also the project coordinator of IBG's Covid-19 project supported by TUBITAK, will join 13 researchers from 11 different scientific associations in Turkey to discuss the project. The aim of this project is to develop recombinant proteins against the Coronavirus Spike protein, and for the human ACE2 receptor to be used as vaccine and drug targets. The project combines the collaborative efforts of many researchers from IBG.
The online conference can be streamed live on Thursday 2nd April between 10:00-13:30 from TUBITAK's Twitter, Facebook and Youtube accounts. The discussion will focus on three main aspects of the fight against the Covid-19 outbreak: drug development and targeting, convalescent plasma and next generation treatment methods, and vaccine development.
Prof. Dr. Öztürk will be speaking at 12:10 in the 'Drug Development' session. We happily invite everyone who is interested in the conference. The program can be found at this link: https://www.tubitak.gov.tr/sites/default/files/covid-19-program.pdf