Prof. Mehmet Ozturk attended the CRCL International Cancer Symposium in Lyon as a guest of honour and spoke about foundership work in France and Turkey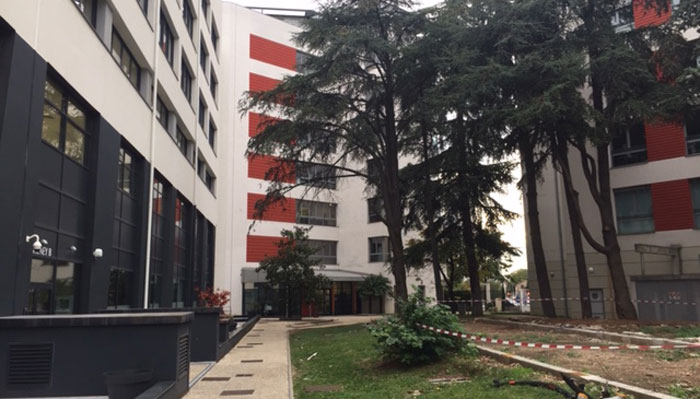 Izmir Biomedicine and Genome Center IBG's Founding Director Prof. Mehmet Ozturk attended the 4th International Cancer Symposium organised by the Cancer Research Center of Lyon CRCL (http://www.crcl.fr) between 1-4 October 2019 as a guest of honour.
Prof. Ozturk was presented to the guests by Prof. Alain Puisieux, a former PhD student of Prof. Ozturk who has been the Director of CRCL for the last 8 years and who was appointed as the Research Director of Institut Curie in Paris last month. Prof. Ozturk addressed the guests at the closing speech of the symposium and talked about foundership work as well as his research on the treatment of hepatocellular carcinoma. Following a summary of the CRCL founding work he initiated in 1992 at the Centre Léon Bérard Cancer Center, he gave information regarding the work he conducts in Turkey. He informed the guests that 750 students graduted from the Department of Molecular Biology and Genetics at Bilkent University which was founded in 1995, and that the graduates are achieving success in the field of life sciences not only in Turkey but all over the world. Prof. Ozturk concluded his address with information on the work conducted to lay the foundation of Izmir Biomedicine and Genome Center (IBG), Turkey's first national R&D center in life sciences continuing its activities since 2013. Prof. Ozturk indicated that through the IBG model, Turkey has reached a brand new period in research, expressing his strong belief that especially in relation to cancer and rare diseases, IBG will conduct work that will change the country's fate. Prof. Ozturk will visit CRCL and Institut Curie in the near future to conduct talks on trilateral joint research programmes.