THE STORY OF A RARE DISEASE PATIENT RECEIVES MEDIA COVERAGE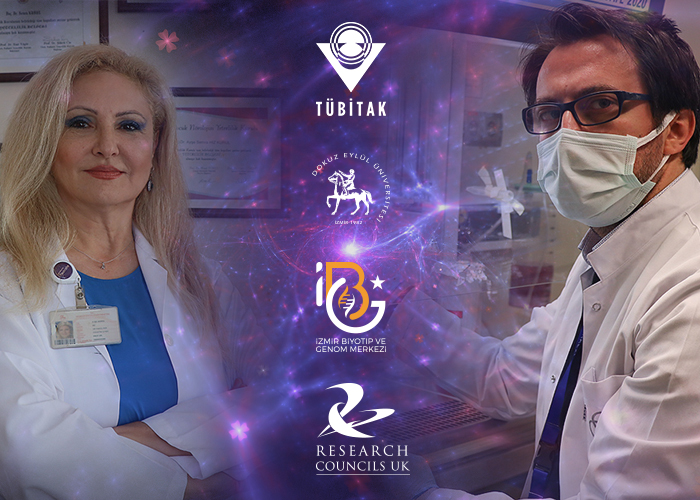 The team involving researchers Dr. Yavuz OKTAY and Prof. Dr. Semra HIZ from Izmir Biomedicine and Genome Center and Dokuz Eylul University (DEU) conducted research which has given chance at life to Yakup Altun and his two cousins who have a rare disease.
TÜBİTAK, DEU and Research Councils UK are supporting the research conducted on the cause and cure of many rare diseases including that of Yakup. The journey of hope started with a paediatric neurology doctor from Diyarbakir, Prof. Dr. Ahmet YARAMIŞ, contacting his colleagues in Izmir regarding a patient of his, followed by the identification of the mutation causing Yakup's disease and realising there is, in fact, a cure for it.
The media coverage of this journey of hope giving chance at life to Yakup and his two cousins was prepared by correspondents of Anadolu Agency in İzmir and Diyarbakır, as well as IBG's Education and Communication Department.
Links:
https://www.dailymotion.com/embed/video/x80b2p5?autoplay=1&syndication=161522&quality=480 https://www.aa.com.tr/tr/saglik/hastaligi-turk-ve-ingiliz-bilim-insanlarinca-teshis-edilen-diyarbakirli-yakup-tedaviyle-yasama-baglandi/2193760?fbclid=IwAR2B01IZ2LRrHf03v6p7RDI8piPUFgOG6PDDBnG00c-fr2Xot8Og9PoV5cY https://www.mynet.com/diyarbakir-hastaligi-turk-ve-ingiliz-bilim-insanlarinca-teshis-edilen-diyarbakirli-yakup-tedaviyle-yasama-baglandi-7109607-myvideo